Now we all know how important sun protection is. But most sunscreen are oily, thick and plain annoying. Good news guys, I've recently discovered the Colorscience Sunforgettable Broad Spectrum Spf 50 Powder Sunscreen. Powder sunscreen, what an invention haha. I'll begin with basic info, cons, and pros. If you guys want to simply read my very helpful tip, just scroll down a bit :)
Here's the basic info :
"Powder Brush" Container, swirl brush on face for product to come out
Comes in 3 colors: Light, Medium, Tan (I believe there is a translucent one for Colorscience Spf 30 , couldn't find one for Spf 50)
Water Resistant (80 minutes)
Active Ingredients: Titanium Dioxide (23.9%) Zinc Oxide (24.1%). This means it is a barrier sunscreen, not a chemical
Size: 6 g 0.21 oz
Price: $60 on Colorscience Website, $25 for refill container $50 on Amazon, $24 for refill container
CONS:
Packaging is horrible. Very hard to get product out through the brush.
Expensive
Low color range, and I've heard the translucent version has a white cast, which is understandable since the active ingredients are titanium dioxide and zinc oxide
PROS
:
Great sun protection. I especially like it being a barrier sunscreen, more natural
Nice, fine consistency
Can be put over makeup, or used alone for light coverage
VERY HELPFUL TIP:
So as you guys will notice from the pros and cons, I like the product itself. Packaging and cost are atrocious though. Luckily for you guys, I have devised a way to get around the packaging and expense.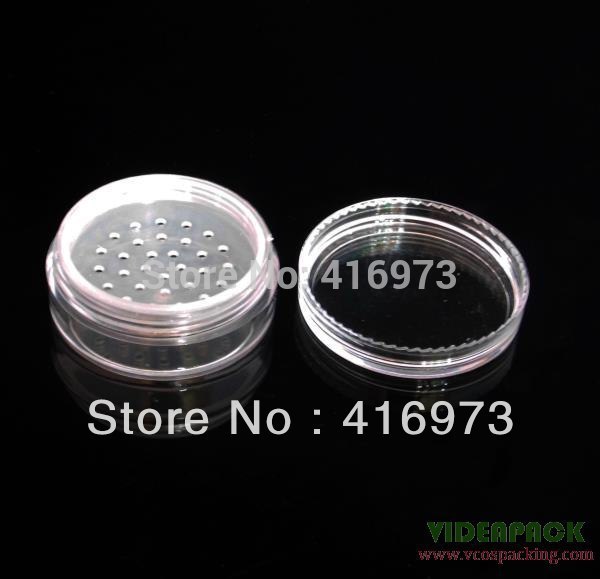 Loose Mineral Powder Container
Buy the refill container, yes I repeat buy the REFILL container, which is $25 versus the $60 bucks.
Transfer the product to a loose mineral powder container. Now a loose mineral powder container is like the bare minerals makeup containers: aka contains a sifter. (I am personally going to buy the Purity Refillable Compact because it's convenient for on the go usage.)
Use a powder friendly brush like a kabuki brush and YAY. YOU NOW HAVE A WAY AROUND THE PACKAGING AND COST.
I hope this helps you guys. If it does, please let me know!